Vikram A Sarabhai Centenary Programme
A Centenary tribute to Dr. Vikram A Sarabhai
About Program
Dr. Vikram Sarabhai was born on 12 August 1919 in the city of Ahmedabad, Gujarat State in western India. This year is the centenary birthday of Dr. Vikram Sarabhai. ISRO has planned a year long celebration to pay a tribute to the visionary scientist & father of Indian Space Program. A series of programs have been planned through out the year and across various cities of the country. ISRO Telemetry Tracking and Command Network (ISTRAC) is hosting the birthday centenary program by conducting various events at Bengaluru, Lucknow and Portblair.
Dr. Vikram Ambalal Sarabhai (1963-1971)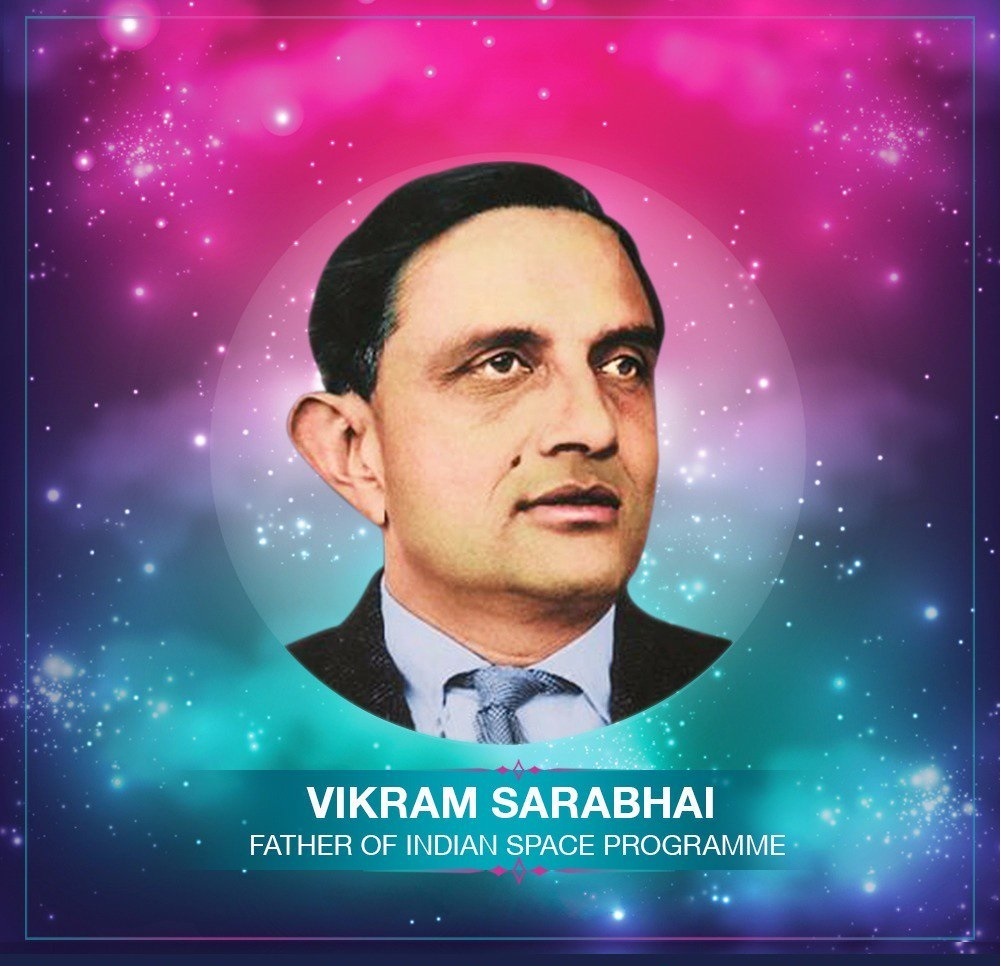 Dr. Sarabhai is considered as the Father of the Indian space program; He was a great institution builder and established or helped to establish a large number of institutions in diverse fields. He was instrumental in establishing the Physical Research Laboratory (PRL) in Ahmedabad. After returning from Cambridge to an independent India in 1947, he persuaded charitable trusts controlled by his family and friends to endow a research institution near home in Ahmedabad. Thus, Vikram Sarabhai founded the Physical Research Laboratory (PRL) in Ahmedabad on November 11, 1947. He was only 28 at that time. Sarabhai was a creator and cultivator of institutions and PRL was the first step in that direction. Vikram Sarabhai served of PRL from 1966-1971. read more...
VSCP Itenary at Lucknow: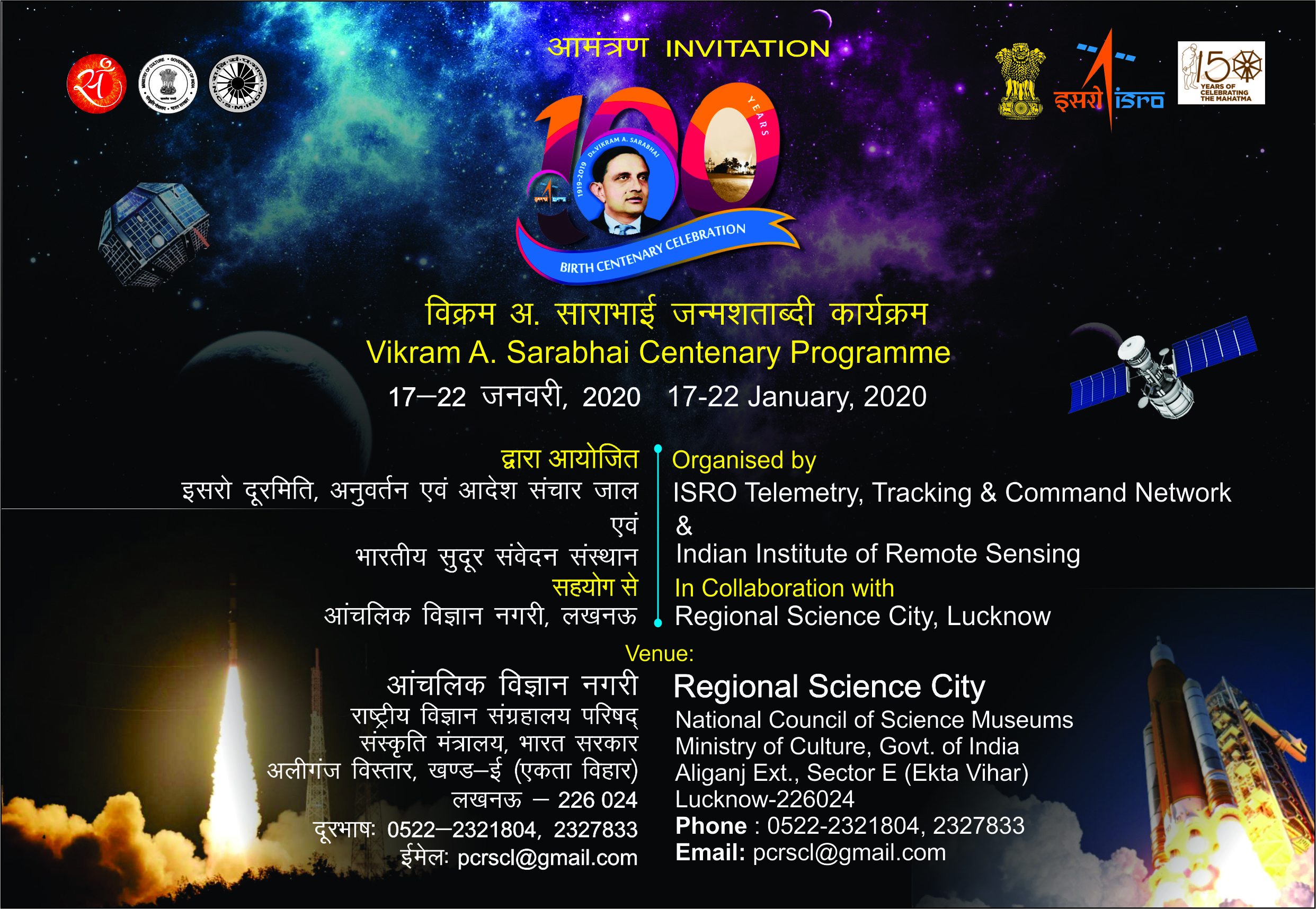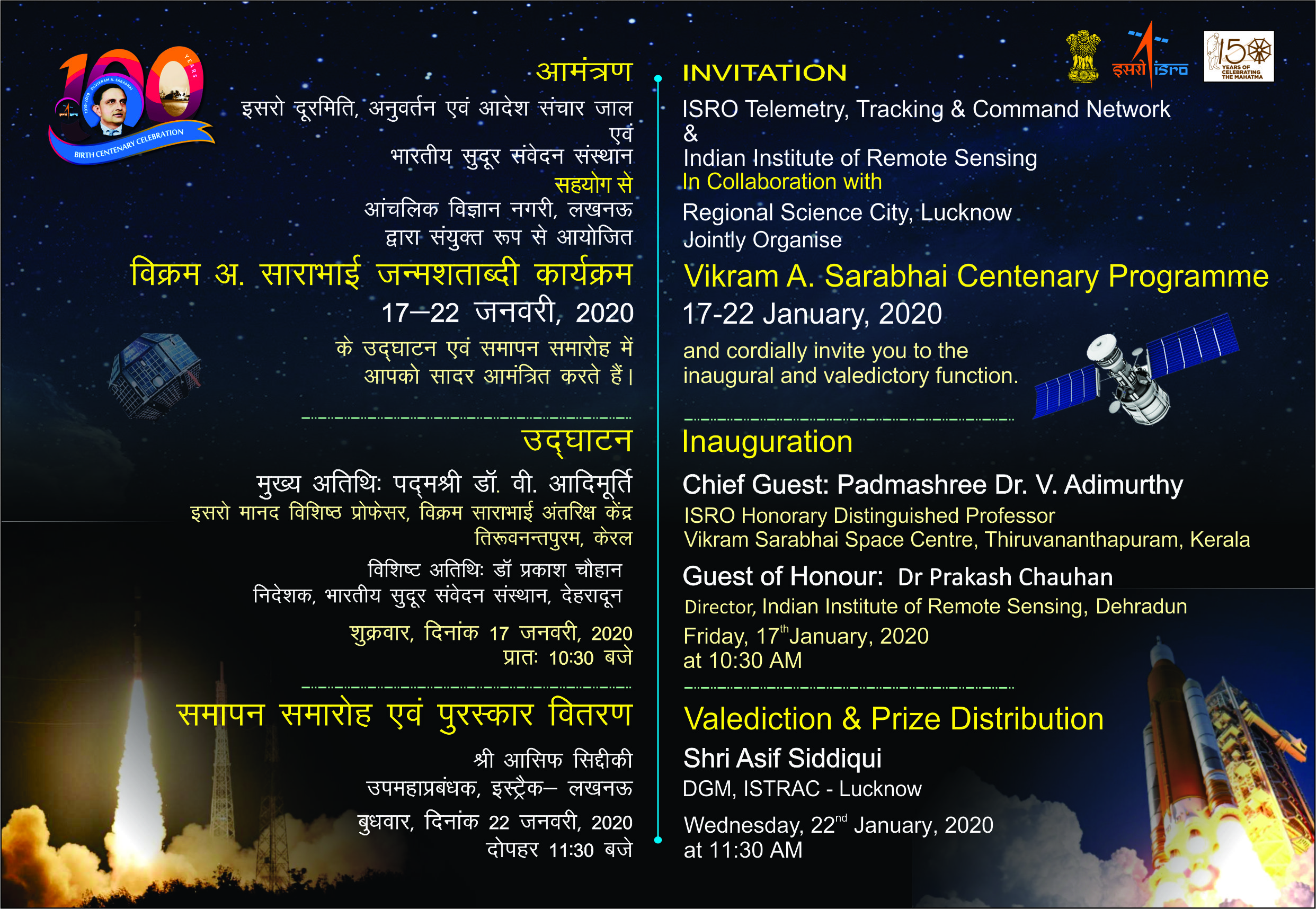 List of Events of VSCP Lucknow: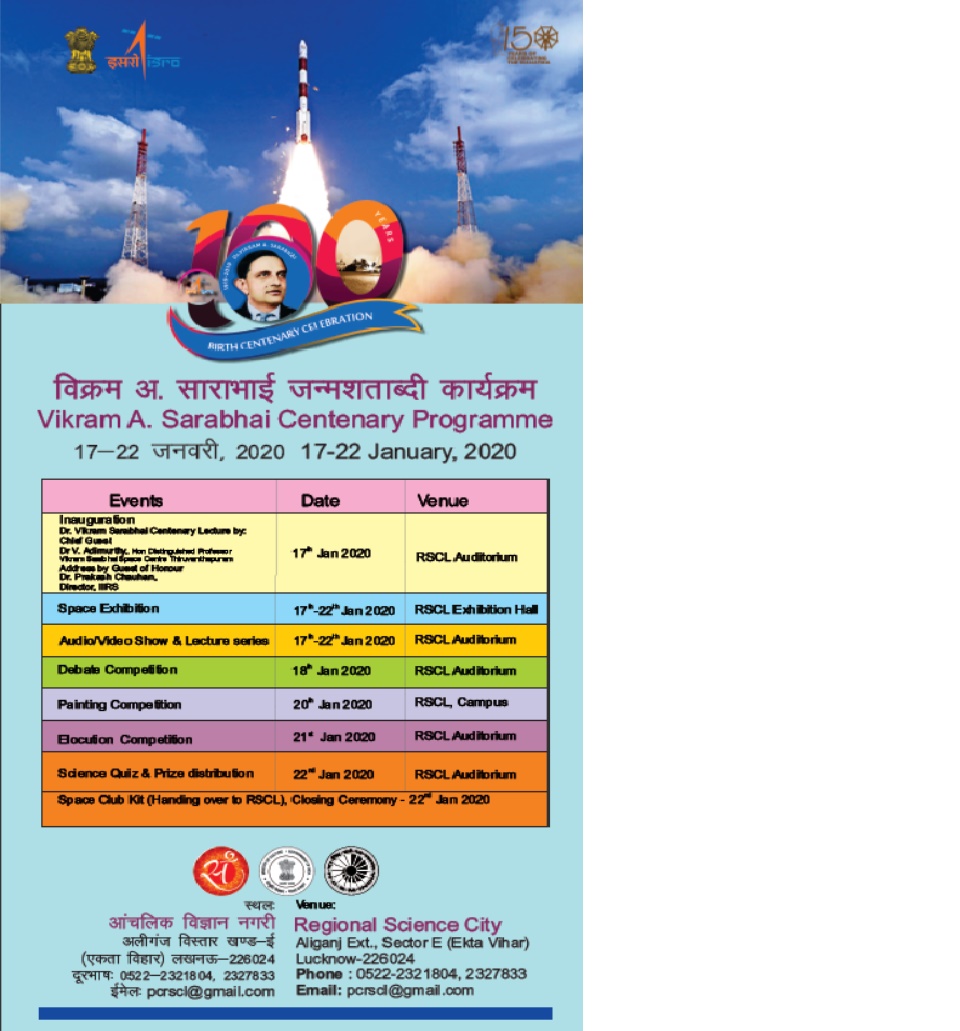 List of Events of VSCP Prayagraj: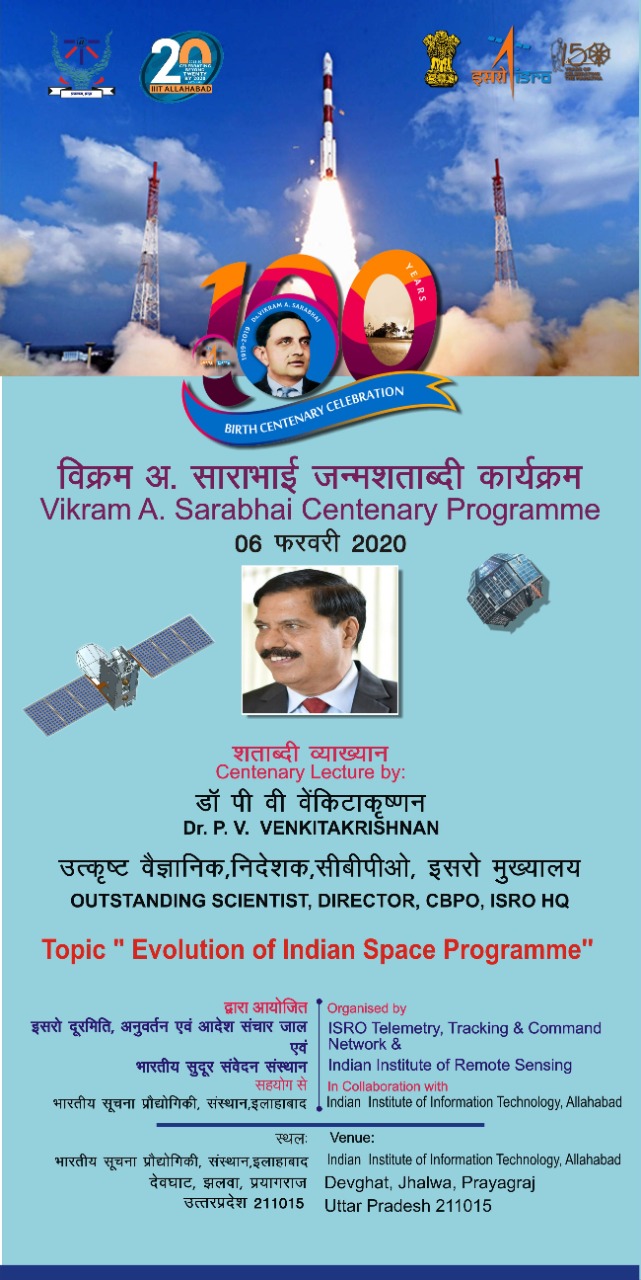 List of Events of VSCP Bengaluru:
At Indian Deep Space Network (IDSN), Bylalu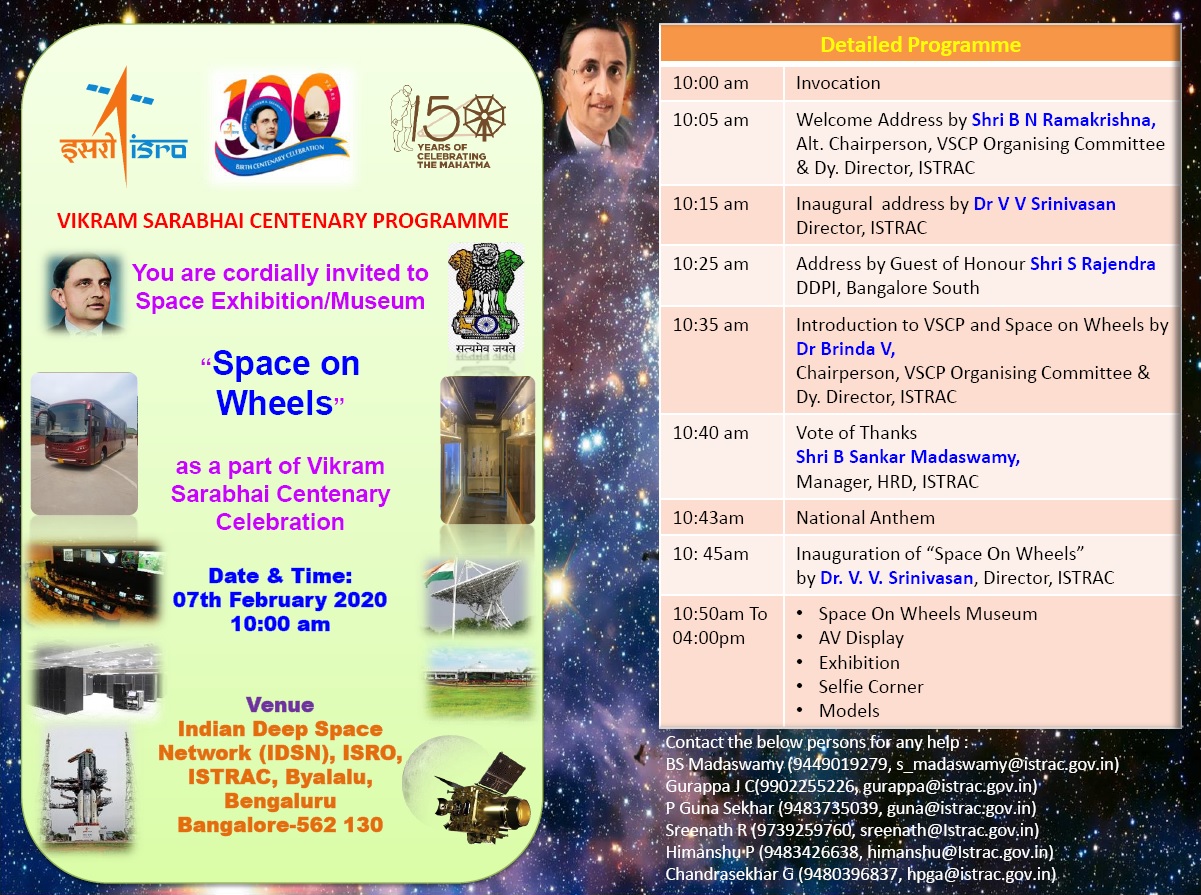 At ISRO Quarters, Jalahalli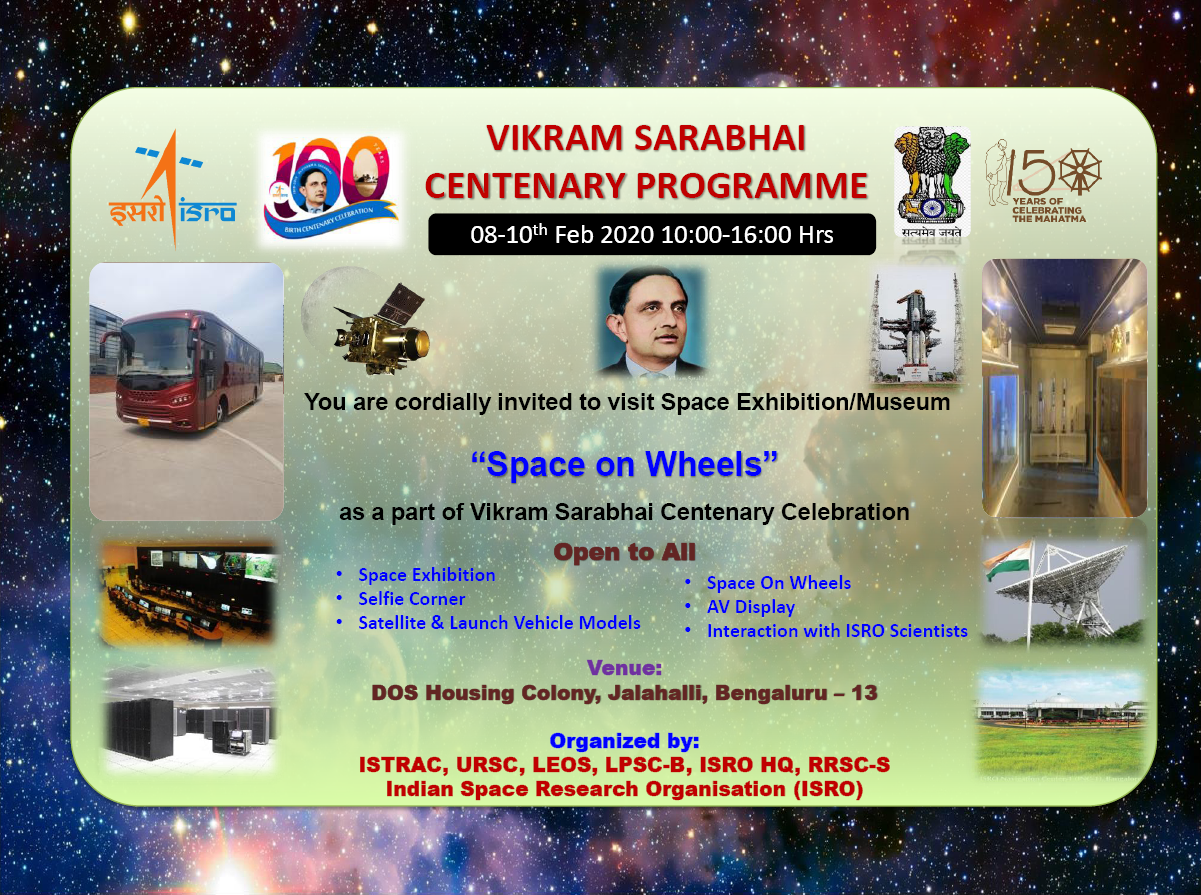 List of Events of VSCP Port Blair: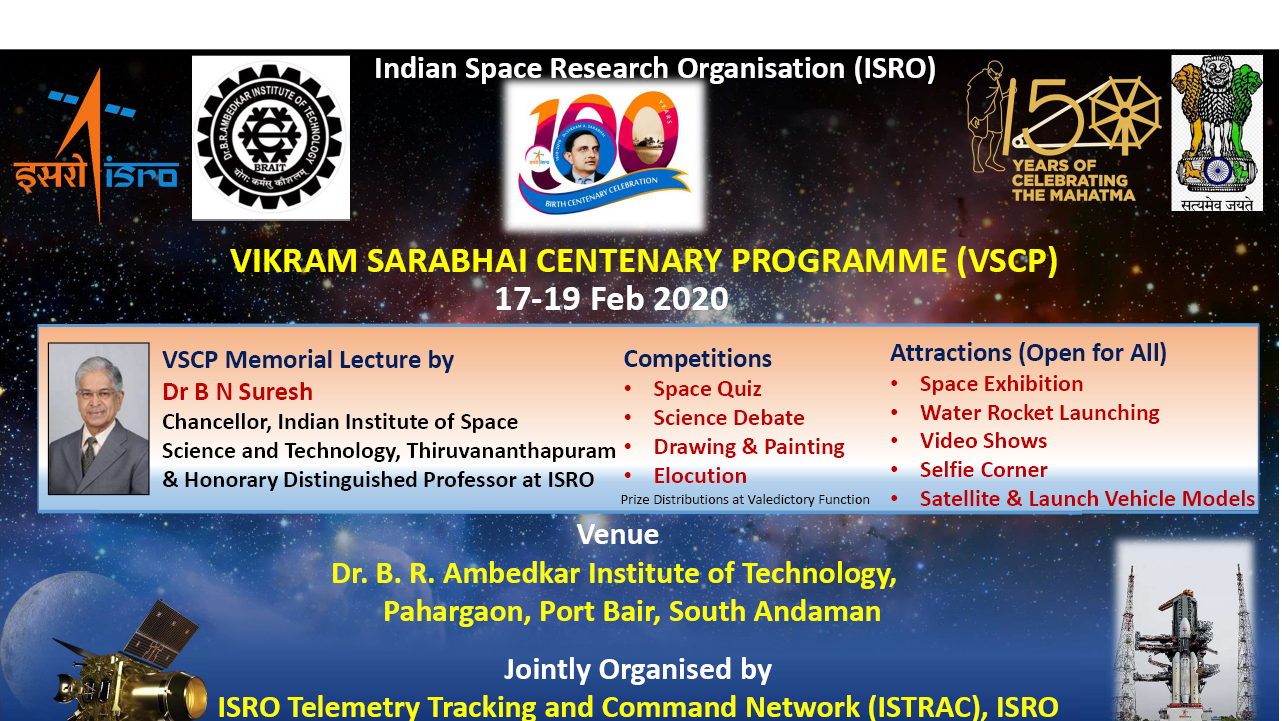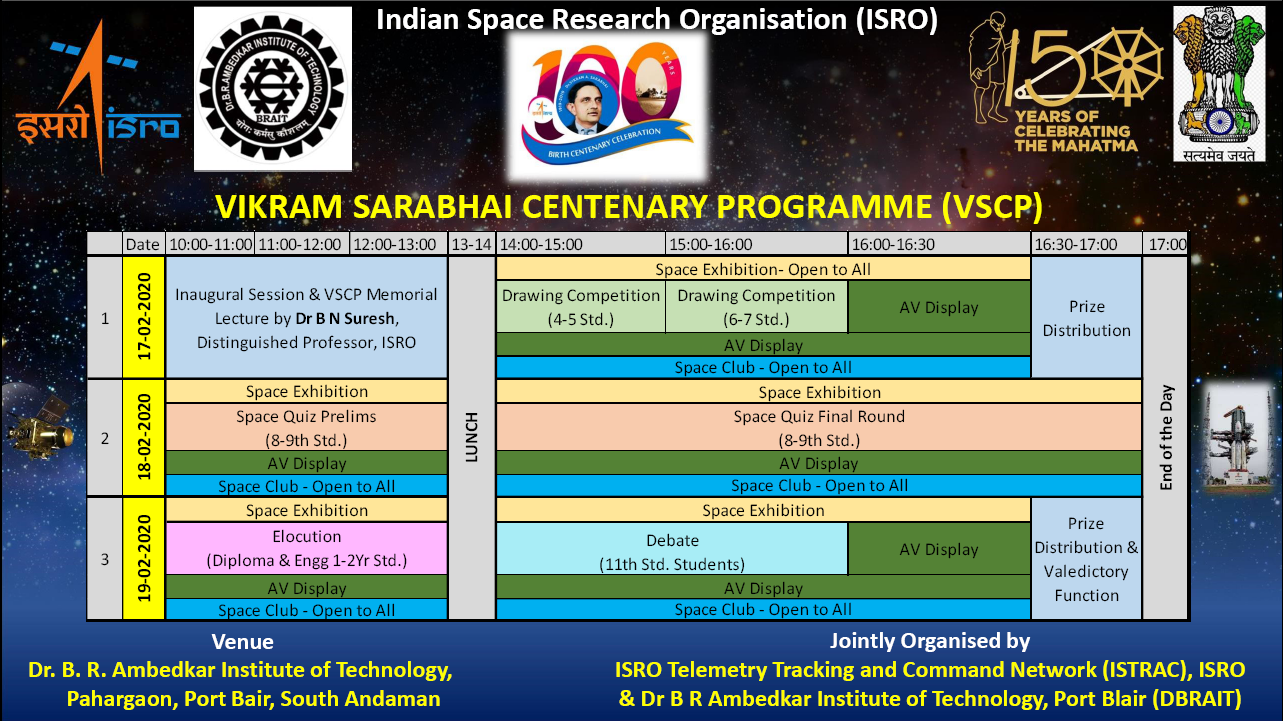 List of Events of VSCP Kanpur: